Episode 5: Practice Pearls - Consent
Listen on:
15 October 2019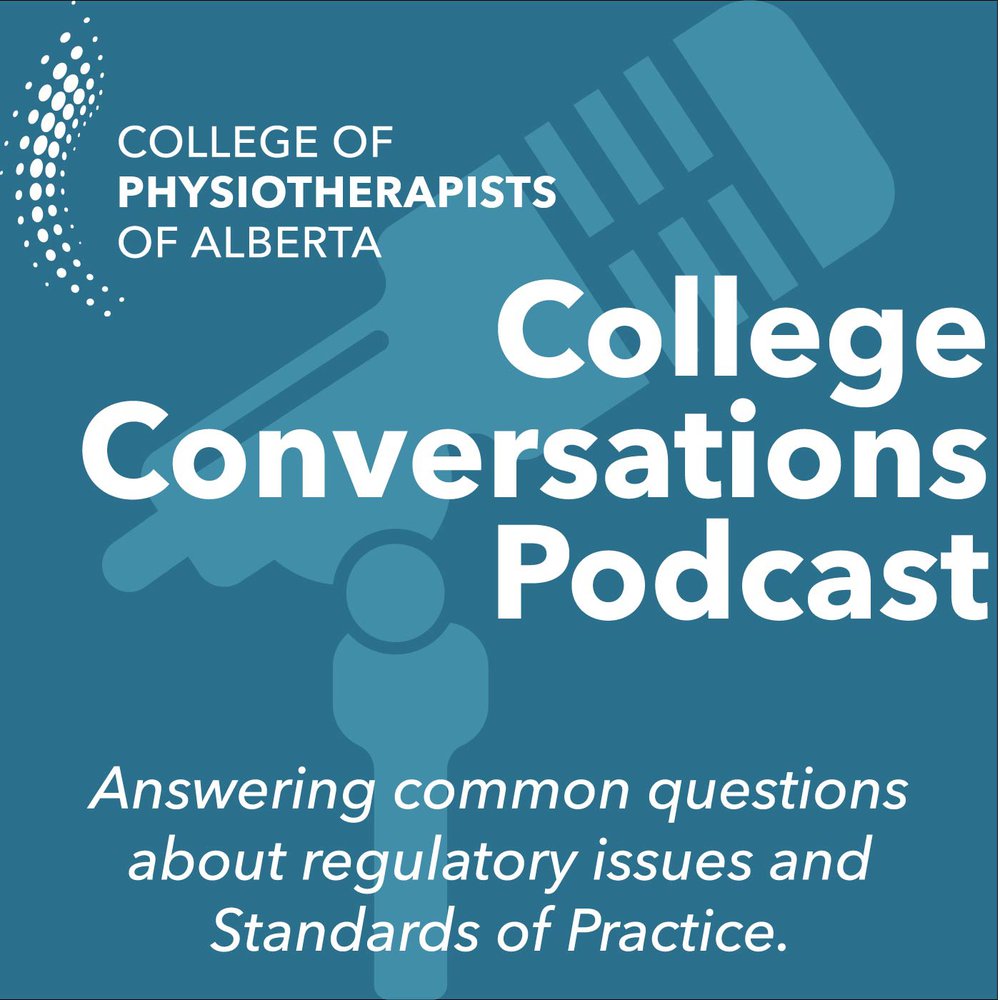 In this episode, the College of Physiotherapists of Alberta's Council President Karin Eldred and Leanne Loranger, Manager of Policy and Practice answer common questions that arise when physiotherapists seek consent for treatment, including:
Is it OK to accept verbal consent?
Why isn't it OK to get consent on an intake form?
When can a physiotherapist accept consent from a minor?
Who should a physiotherapist get consent from if they think their patient has a cognitive impairment?
Physiotherapists need to know that consent is only valid if it is informed. While physiotherapists can choose to accept either verbal or written consent from their patients, they need to inform their patients of the proposed intervention and its rationale, the benefits and risks of the intervention and the risks of not undergoing the treatment before seeking the patient's consent.
Physiotherapists also need to recognize that consent is an ongoing process. "It's not one and done… You don't obtain consent once and are 'good to go' indefinitely."
Later in the podcast we delve into the concept of capacity to provide consent, as it relates to minors and to older adults, realizing that capacity isn't a switch that gets thrown on a person's 18th (or 65th) birthday. Finally, we discuss what to do when a person with capacity is not consenting to treatment or is making a decision that the physiotherapist thinks is unsafe.
Note: Physiotherapy Alberta - College + Association operates as The College of Physiotherapist of Alberta as of April 2022