Episode 14: Legislative Responsibilities, Occupational Health and Safety, and Site Inspections – OH MY!
Listen on:
15 July 2020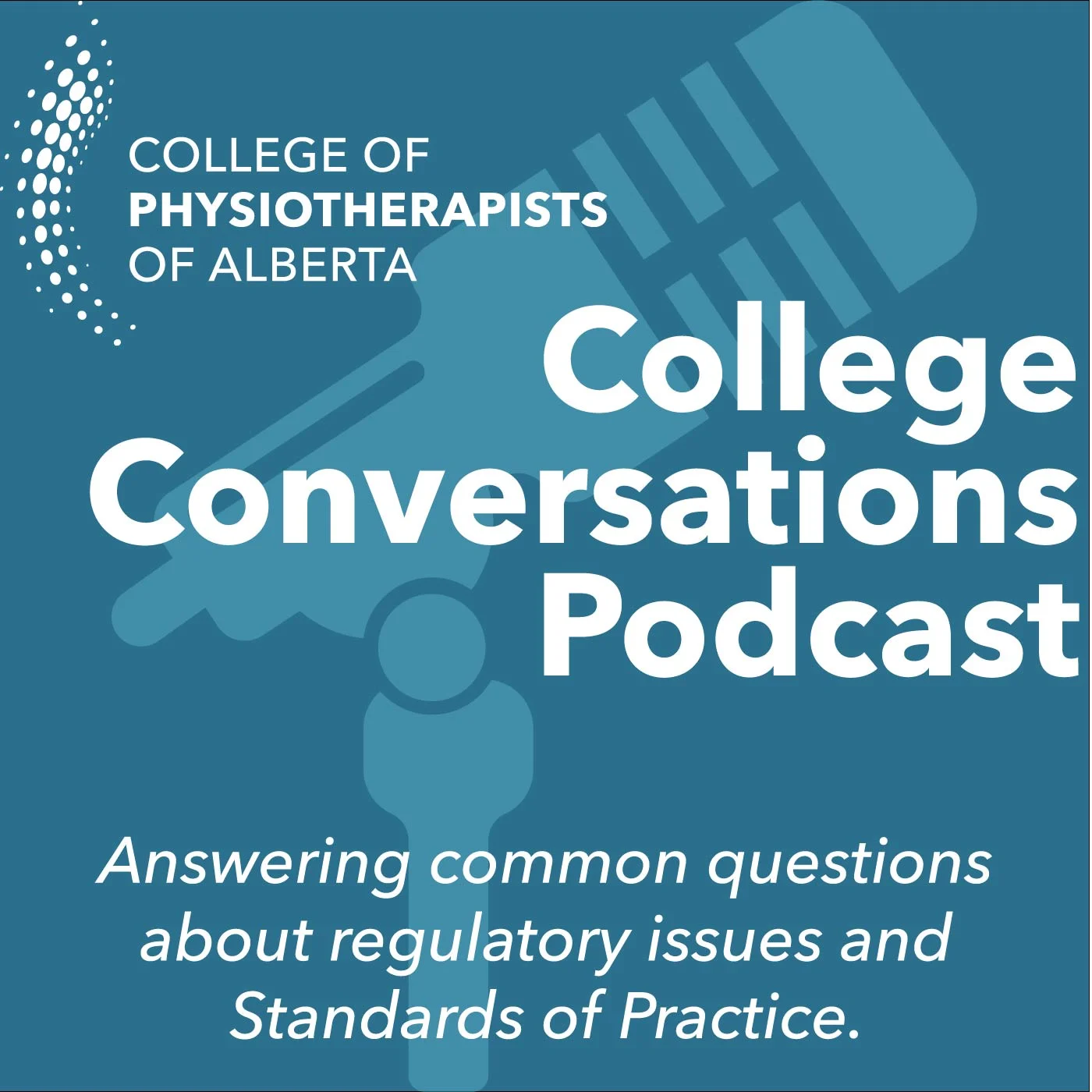 In this episode, Jody and Leanne discuss one of the Standards of Practice that typically gets little attention, the Legislative Responsibilities Standard. The episode starts with a brief review of some relevant legislation encompassed in the Standard, including:
The Radiation Protection Act
The Protection for Persons in Care Act
The second half of the episode provides a more detailed discussion of the Occupational Health and Safety Act, which has recently garnered attention in the physiotherapy community because of the announcement that the Government of Alberta plans to send Occupational Health and Safety (OHS) officers to inspect physiotherapy businesses.
The discussion of the OHS Act focusses on:
The application of OHS legislation to physiotherapy practice.
The key aims of the legislation and its requirements.
The roles of both employers and workers.
We also talk about the rationale for the increase in OHS inspections, link to tools to help you prepare for an inspection and direct you to additional workplace safety program resources. If you are surprised that this legislation applies to you and your practice, you may want to check out the episode!
Resources