Episode 4: Is it Physiotherapy?
Listen on:
15 September 2019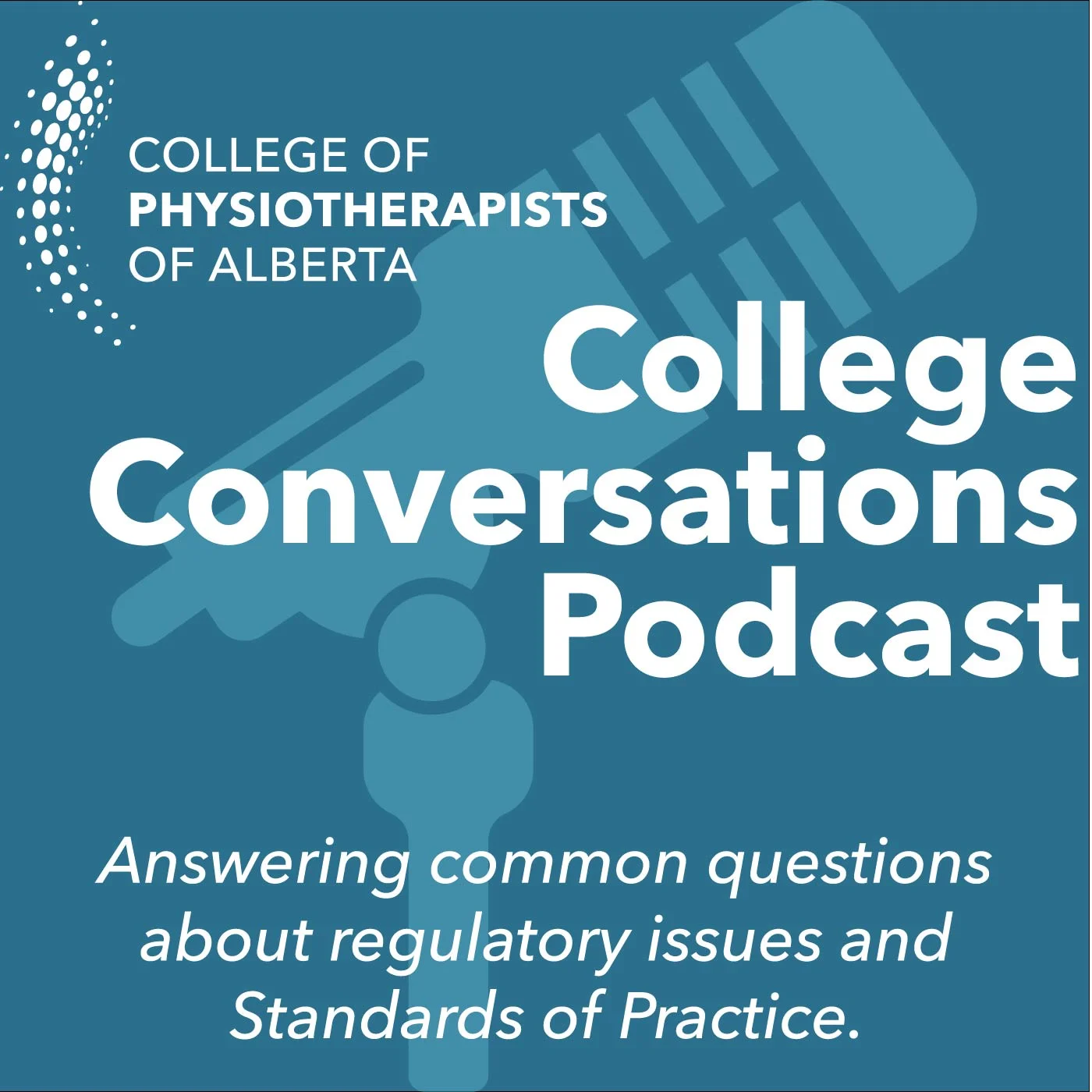 Jody Prohar, Registrar and Executive Director of the College of Physiotherapists of Alberta and Leanne Loranger, Manager of Policy and Practice discuss emerging physiotherapy practices.
"When asked whether an activity is within the scope of practice for physiotherapists, we need to provide an answer with public interest/public protection top of mind. But it's not always easy to settle on an answer."
When asked about activities as diverse as cupping, shock wave and blood flow restriction, the College of Physiotherapists of Alberta reviews governing legislation and regulations, the evolution of the profession, physiotherapist education and competence, and the evidence regarding the proposed treatment.
When it comes to emerging practices, their spread and adoption will vary depending on the rules and context of different jurisdictions. Are we "falling behind" or are there factors that make a practice safe and effective in one jurisdiction, that are absent and make the same activity unsafe in Alberta?
The College of Physiotherapists of Alberta has a role to play in asking questions and staying informed about emerging practices as part of fulfilling our mandate of public protection. Similarly, physiotherapists need to ask tough questions and pause before jumping on trendy treatment approaches.
In this episode, we discuss our approach to reviewing emerging practices using the Canadian Alliance of Physiotherapy Regulators "Is it Physiotherapy?" tool and encourage members to do the same.
Resources: