Episode 34: Do. Learn. Grow – Continuing Competence in Alberta
Listen on:
17 March 2022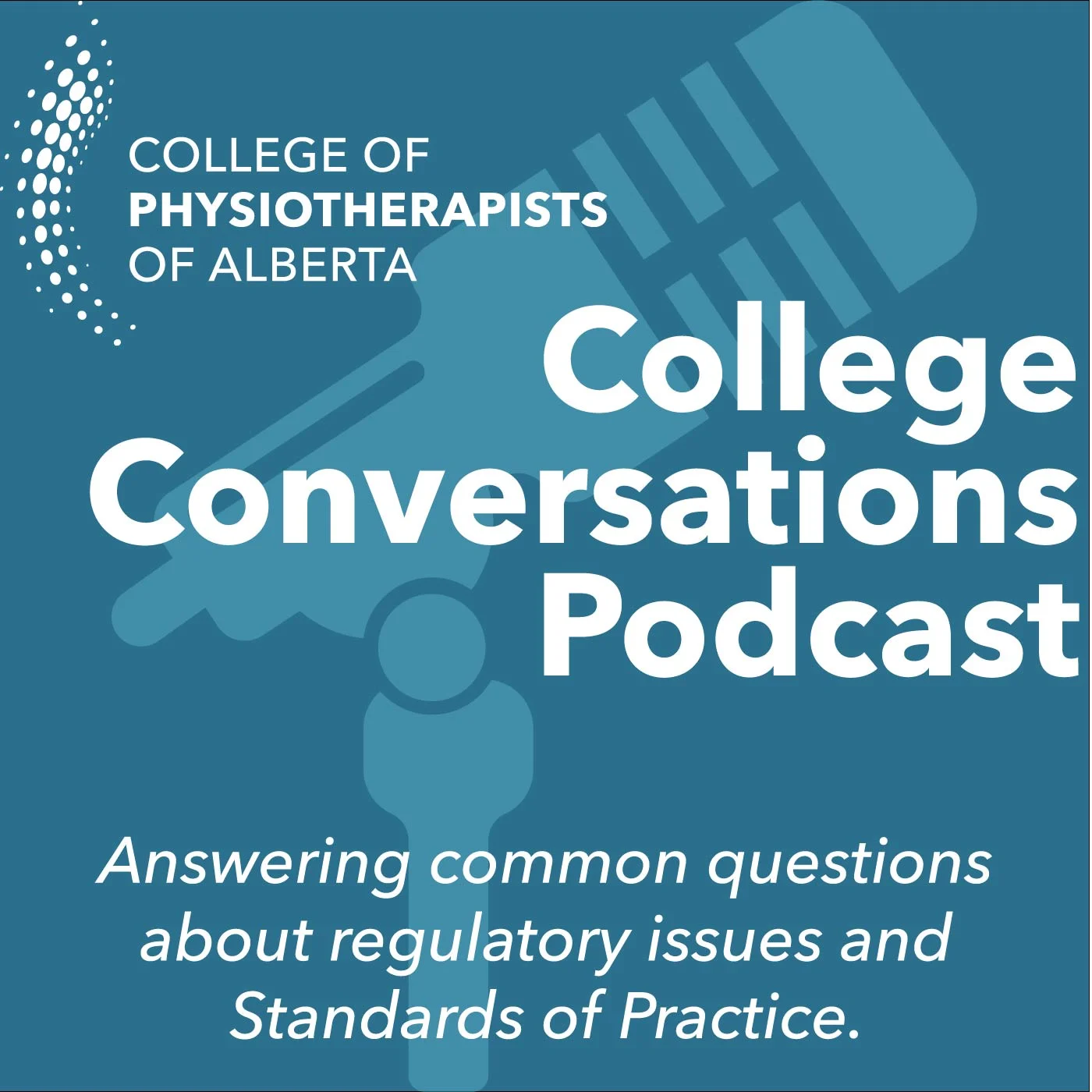 In this episode Leanne, Jody and Joyce talk about the College of Physiotherapists of Alberta's continuing competence program, providing an overview of the Do. Learn. Grow. program and an update about changes coming to continuing competence for physiotherapists in Alberta in 2022.
We start with a discussion of legislation and the principles that underlie the continuing competence program. Then, at the 2:52 minute mark we discuss the program components – the College-Selected and Self-Selected Activities - and what they involve.
We go on to talk details about the Self-Selected Activity and cover some common questions starting at the 7:02 minute mark.
We cover the program rules in greater detail at the 10:28 minute mark.
If you are curious about the changes coming to the program in 2022, skip ahead to the 12:14 minute mark.
Check out this episode to learn more!
Resources