Episode 33: Conflicts of Interest in Physiotherapy Practice
Listen on:
15 March 2022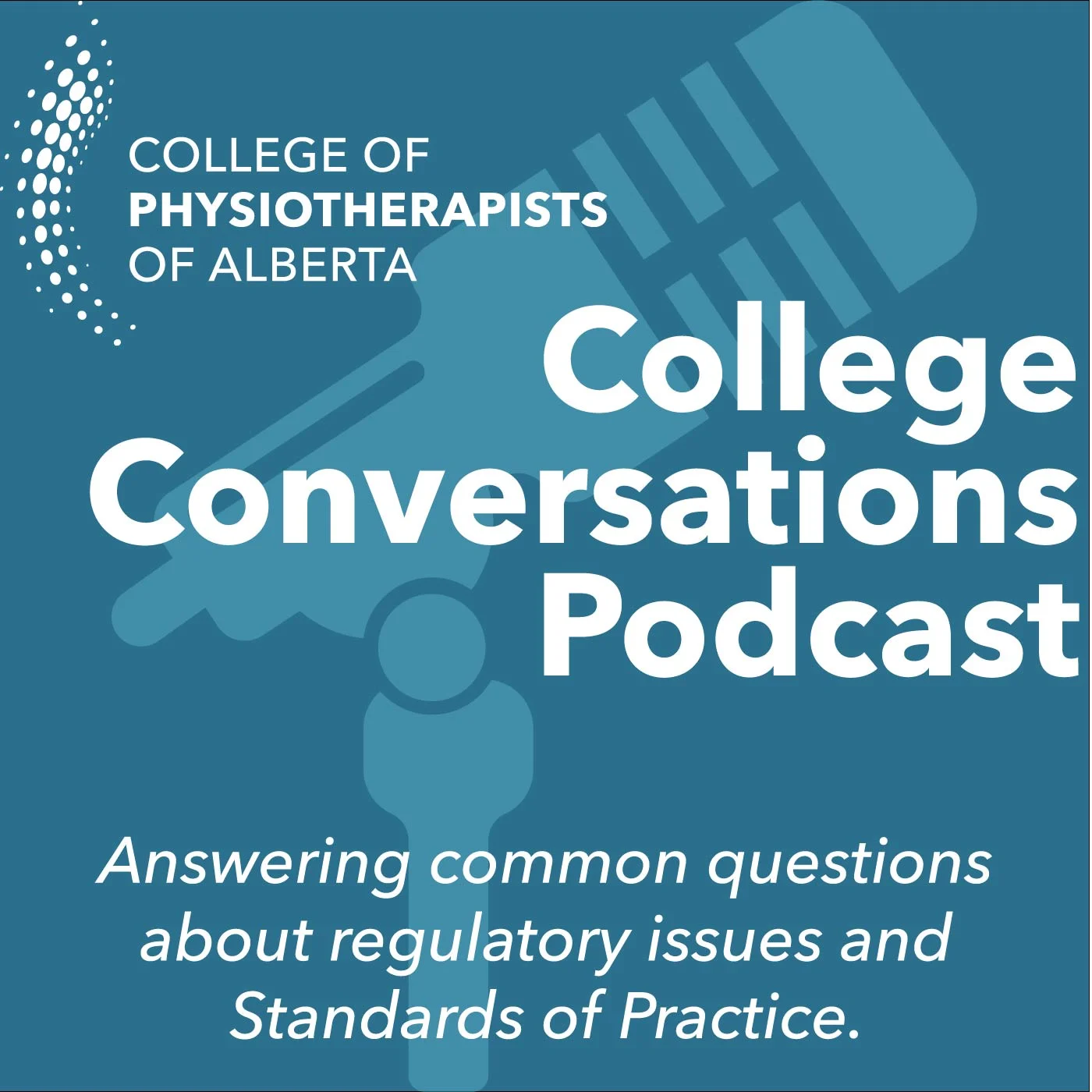 Speakers: Leanne Loranger and Sean FitzGerald
In this episode, Leanne is joined by Sean FitzGerald, the College of Physiotherapists of Alberta's Practice Advisor, to discuss conflicts of interest and some real-life scenarios that physiotherapists encounter in practice on a regular basis.
Leanne and Sean discuss common questions about conflicts of interest including: what is a conflict of interest; and why do physiotherapists need to avoid potential and perceived conflicts of interest?
At the 4:30 mark, they talk through a process to manage conflicts of interest. They also discuss common physiotherapy practice scenarios that pose a risk of conflict of interest, such as treating friends and family members, referring patients to other providers or from public healthcare settings to private practice settings, and incentive contracts.
Check out this episode to learn more!
Resources