Episode 30: Scope of Practice and Pandemic Redeployment – Is it Physiotherapy?
Listen on:
15 November 2021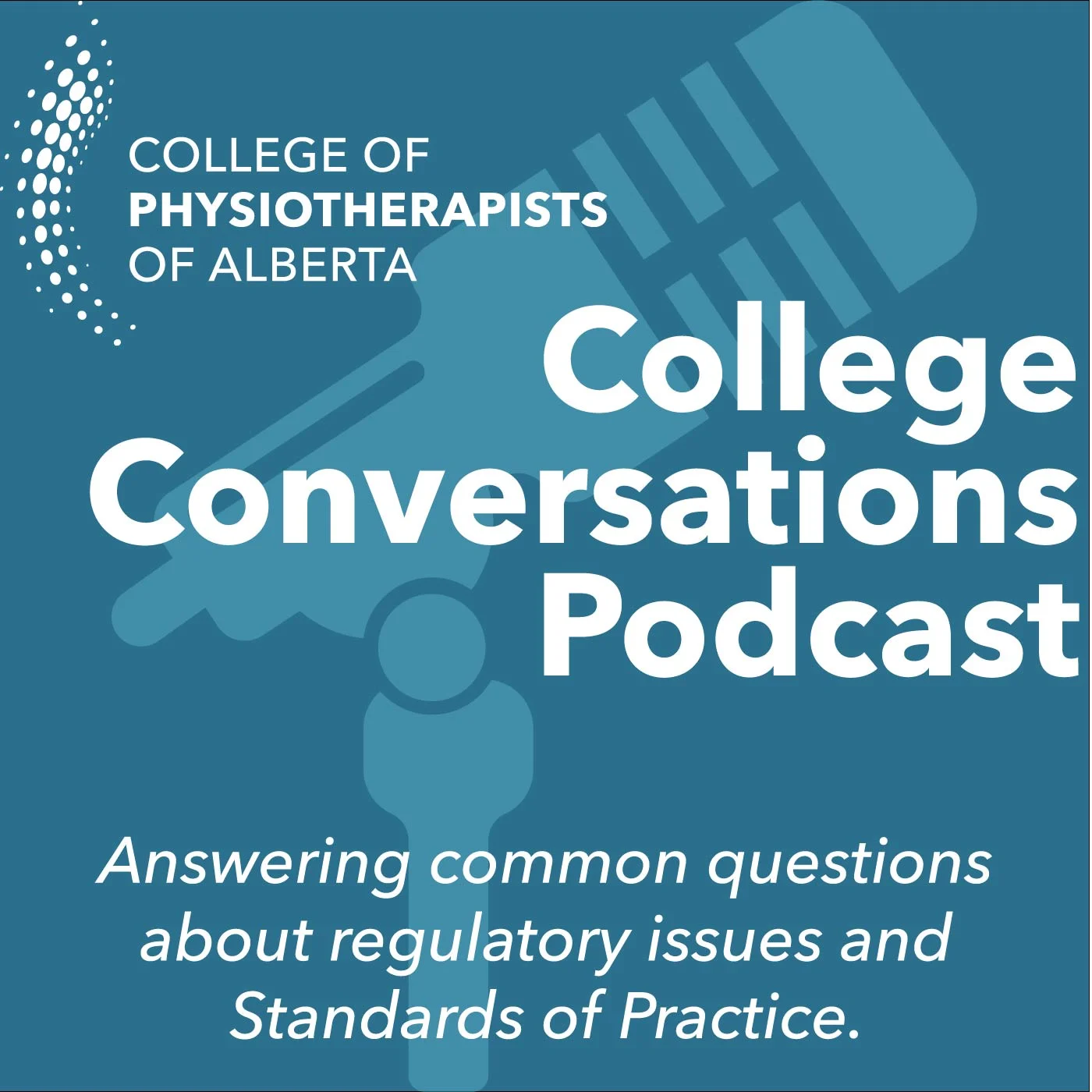 In this episode, we talk about how the College of Physiotherapists of Alberta approaches the questions regarding the scope of physiotherapy practice that we commonly receive from regulated physiotherapists, employers, and insurers. The "Is It Physiotherapy?" tool provides the College of Physiotherapists of Alberta with a consistent way to approach these questions. The five steps outlined in the tool take into consideration the issue or intervention in question, legislative considerations, training and competence of physiotherapists, the evolution of the profession, and the evidence related to the activity.
Throughout the pandemic, we have seen regulated members redeployed to provide services physiotherapists don't typically deliver, due to health system pressures. This episode came about in response to some of the questions we have received with regards to the activities physiotherapists have been asked to take on, and the rather unique legislative reality that arises due to the declaration of a Public Health Emergency under the Public Health Act. In the latter half of the episode, we discuss the application of the "Is It Physiotherapy?" tool in the context of a public health emergency like COVID-19.
Resources: