Episode 3: Sensitive Practice in Physiotherapy – A Primer
Listen on:
15 August 2019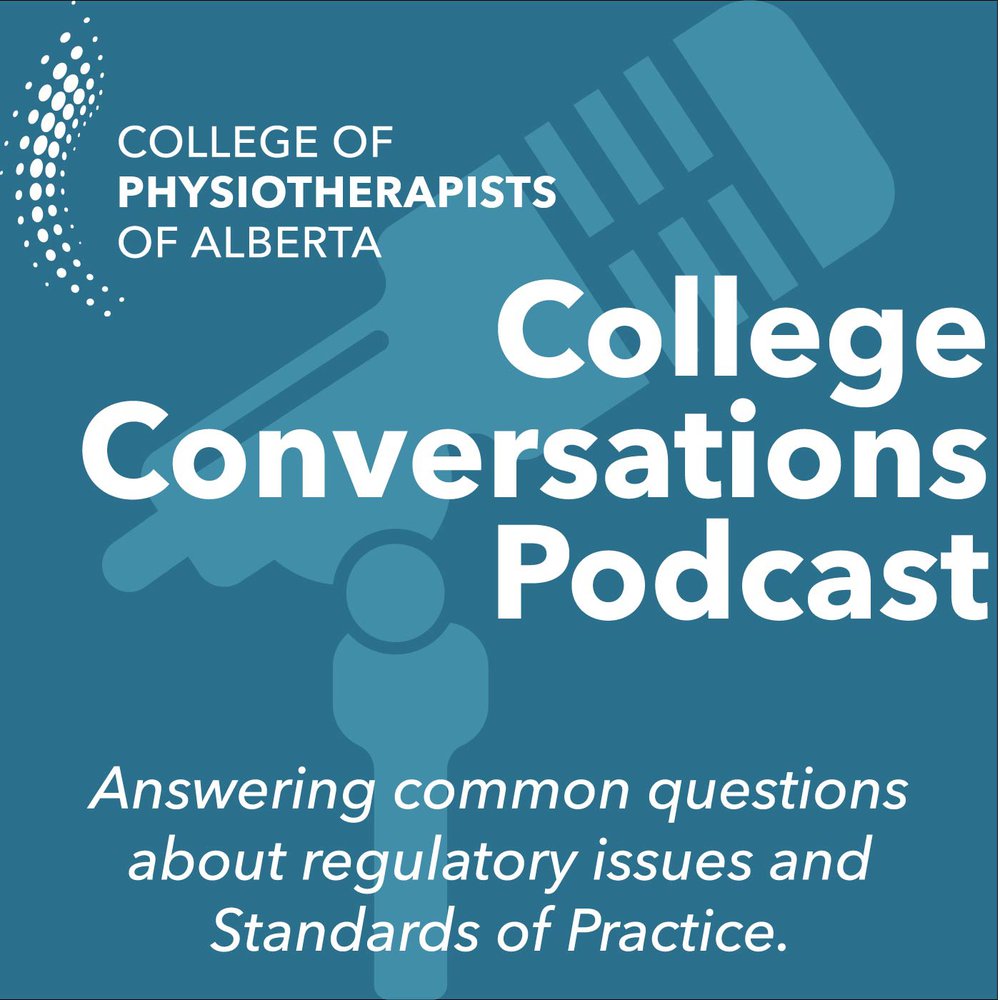 "With prevalence numbers at 30-40%… physiotherapists should act under the assumption that every patient they encounter has experienced sexual abuse or sexual assault of some type."
In this episode, Jody Prohar, Registrar and Executive Director of the College of Physiotherapists of Alberta and Leanne Loranger, Manager of Policy and Practice talk about how a history of sexual assault has the potential to affect the patient-physiotherapist relationship.
When physiotherapy assessments or interventions are clinically appropriate they do not constitute sexual abuse or sexual misconduct but, is that going to be a comfort to the physiotherapist if a patient makes a complaint because they thought the physiotherapist did something inappropriate?
Could a history of sexual assault effect how the patient perceives the physiotherapist's actions?
Clear communication and strong consent practices are the key to avoiding misunderstandings or patient distress.
With the high prevalence of sexual assault in Canada, physiotherapists should view sensitive practice as a universal precaution. They need to know about the effects of trauma and how triggers can powerfully remind a person of a past assault causing them to re-live it.
Towards the end of the episode we highlight some things physiotherapists can do to try to avoid triggering a traumatic memory, discuss patient reactions that may indicate that a memory has been triggered and provide suggestions for where physiotherapists can go to learn more about these topics.
Note: Physiotherapy Alberta - College + Association operates as The College of Physiotherapist of Alberta as of April 2022