Episode 29: Misinformation and Professional Practice
Listen on:
15 October 2021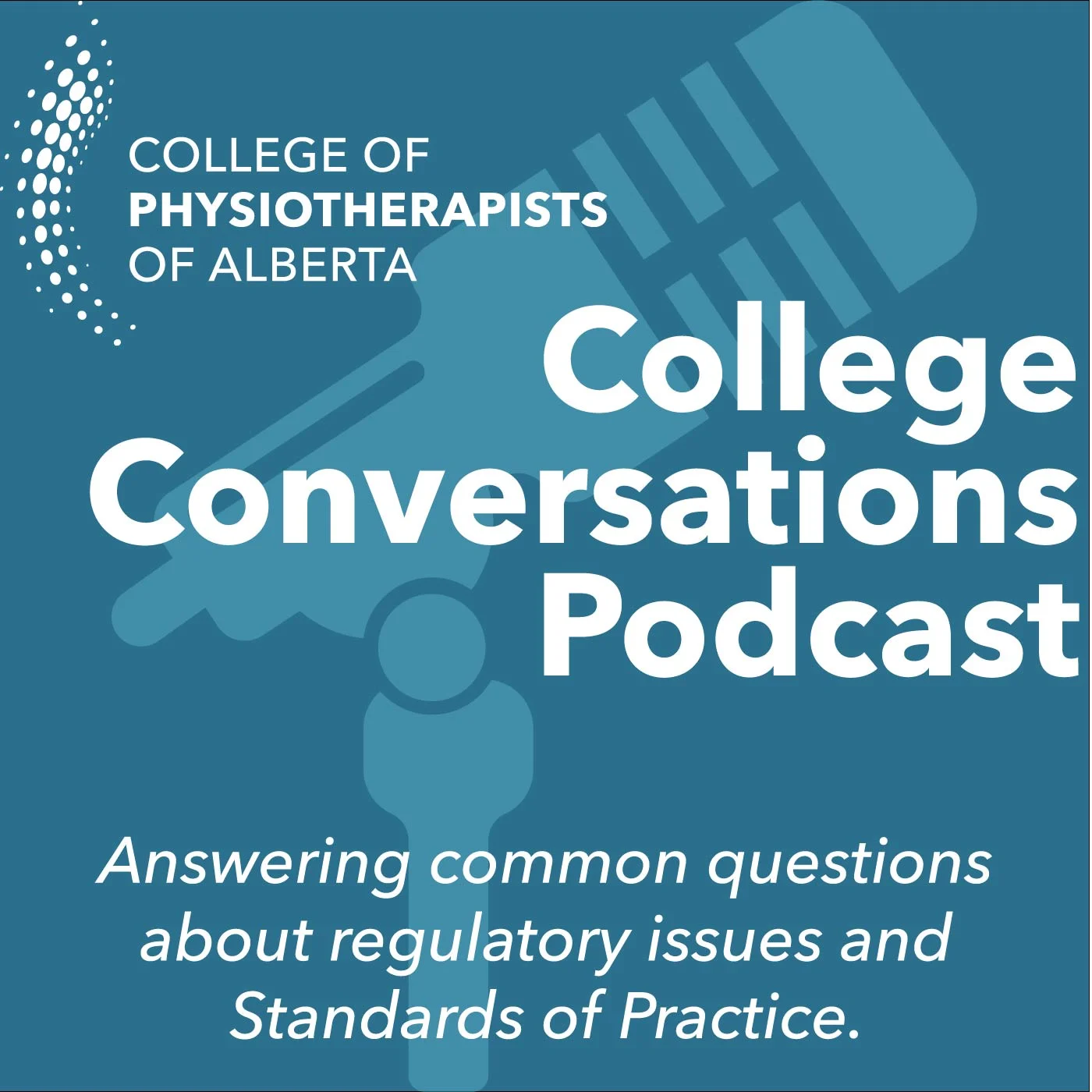 In this episode, Jody and Leanne discuss the profound effect that the spread of misinformation has had on the public's trust of institutions and regulated health professionals alike. We talk about some of the statements issued by professional organizations and regulators during the pandemic about the expectations health professionals need to meet and the importance of avoiding spreading or amplifying misinformation.
At about the seven-minute mark, we talk about the specific expectations for Alberta physiotherapists as outlined in the Code of Ethical Conduct and the Standards of Practice and how these expectations reinforce the importance of sharing credible, evidence-based messages.
What is the physiotherapist's role in sharing public health messages, and how does that relate to the traditional scope of physiotherapy practice? What happens if a physiotherapist uses their professional title to add credibility to misinformation shared on social media or in other forums? Listen to this episode to find out.
Resources