Episode 28: Do You Have a Permit For That?
Listen on:
15 September 2021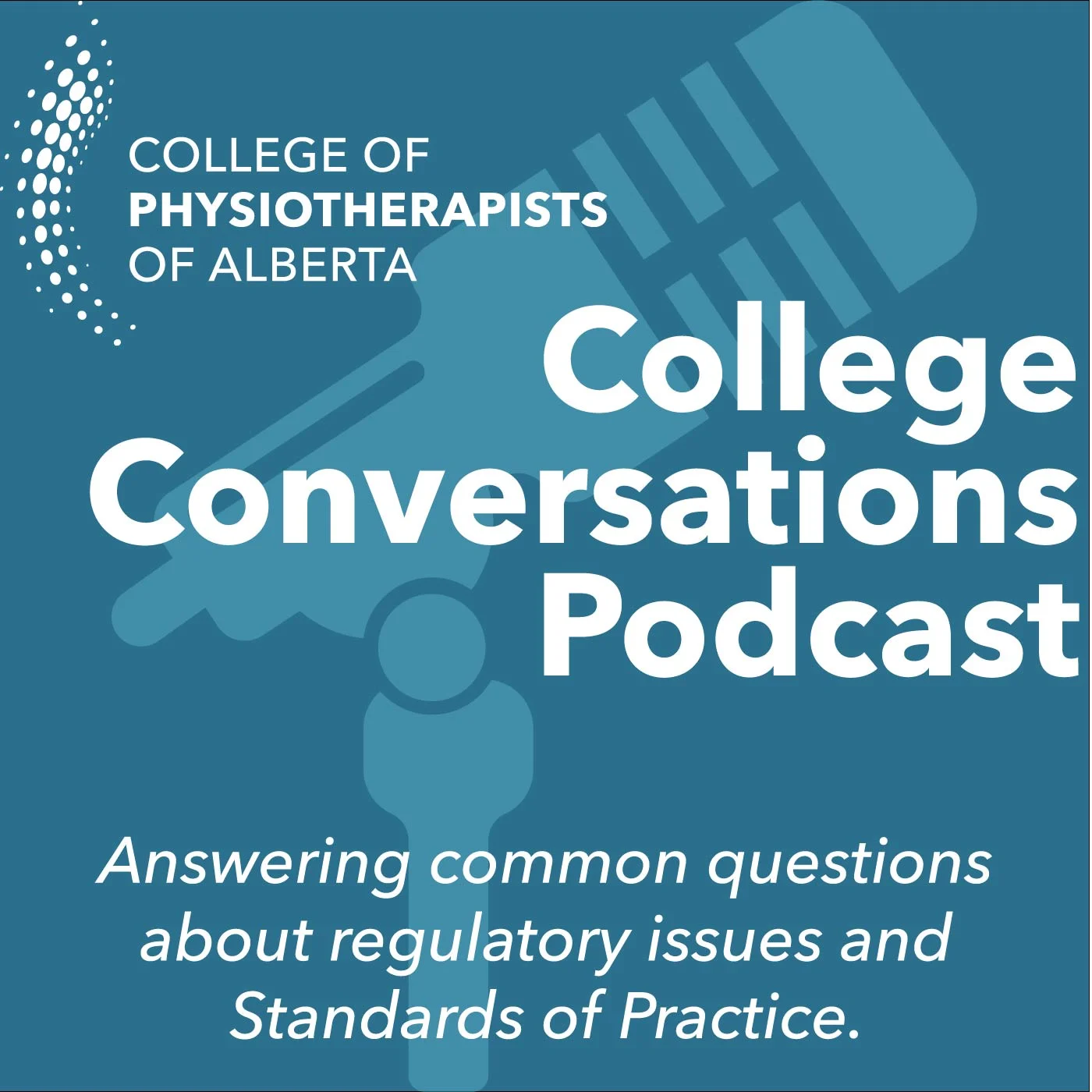 Speakers: Joyce Vogelgesang, Cheryl Blahut, Leanne Loranger
With the September 30th deadline for practice permit renewal fast approaching, we are using this episode to answer the question – "What happens if I fail to renew my permit and practice when I'm not authorized?"
The Health Professions Act establishes the penalties that apply if someone claims or implies that they are a physiotherapist without being registered with the College of Physiotherapists of Alberta. Penalties may apply to people who falsely represent themselves as physiotherapists, and to people who have let their practice permit expire and continue to provide professional services.
If a regulated member lets their permit expire, it is not a simple task to get their practice permit back, and there can be fines or other penalties that need to be addressed as part of the process of being reinstated. Physiotherapists need to know that if they let their permit expire, it results in a complaint which is not a minor thing.
Listen to this episode to learn more about the consequences of letting your practice permit expire, then submit your renewal before it does!
Resources