Episode 25: Show me the Money!
Listen on:
15 June 2021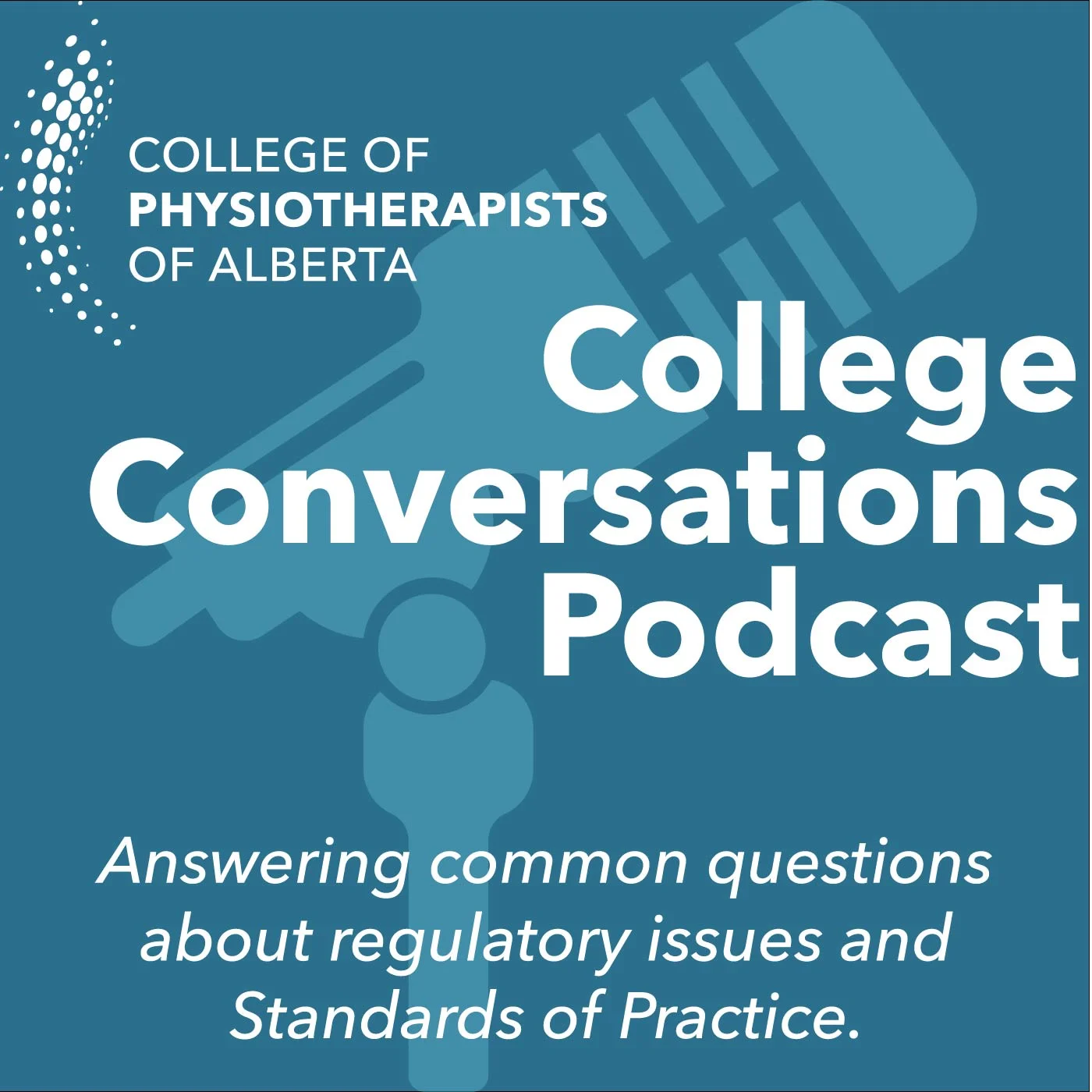 In this episode, Jody and Leanne discuss the core activities of regulatory organizations, the costs of regulation and Council's fiduciary duty.
Council has a duty to act in the interest of meeting the College of Physiotherapists of Alberta's mandate and to use the funds collected responsibly to fulfill core regulatory activities and our strategic plan. As a large, public organization, the College of Physiotherapists of Alberta's financial situation is reported annually to government and other stakeholders, through our annual report.
While no one wants to pay higher fees for registration with the College, many of the costs that the College faces are, if not fixed, not truly malleable either. We discuss how the College sets its annual budget, establishes fees for registration and renewal, and aligns spending with the strategic plan. We discuss some of the new costs the College has been faced with in recent years at 6:26 and touch on non-dues revenue generation and why that is not something the College of Physiotherapists of Alberta pursues at 8:45. At the 11:48 mark we discuss the reserve funds the College of Physiotherapists of Alberta reports in the annual report and what these funds are used for.
Want to know where your fees go? Check out this episode!
Resources