Episode 24: Towards Equity and Inclusion
Listen on:
15 May 2021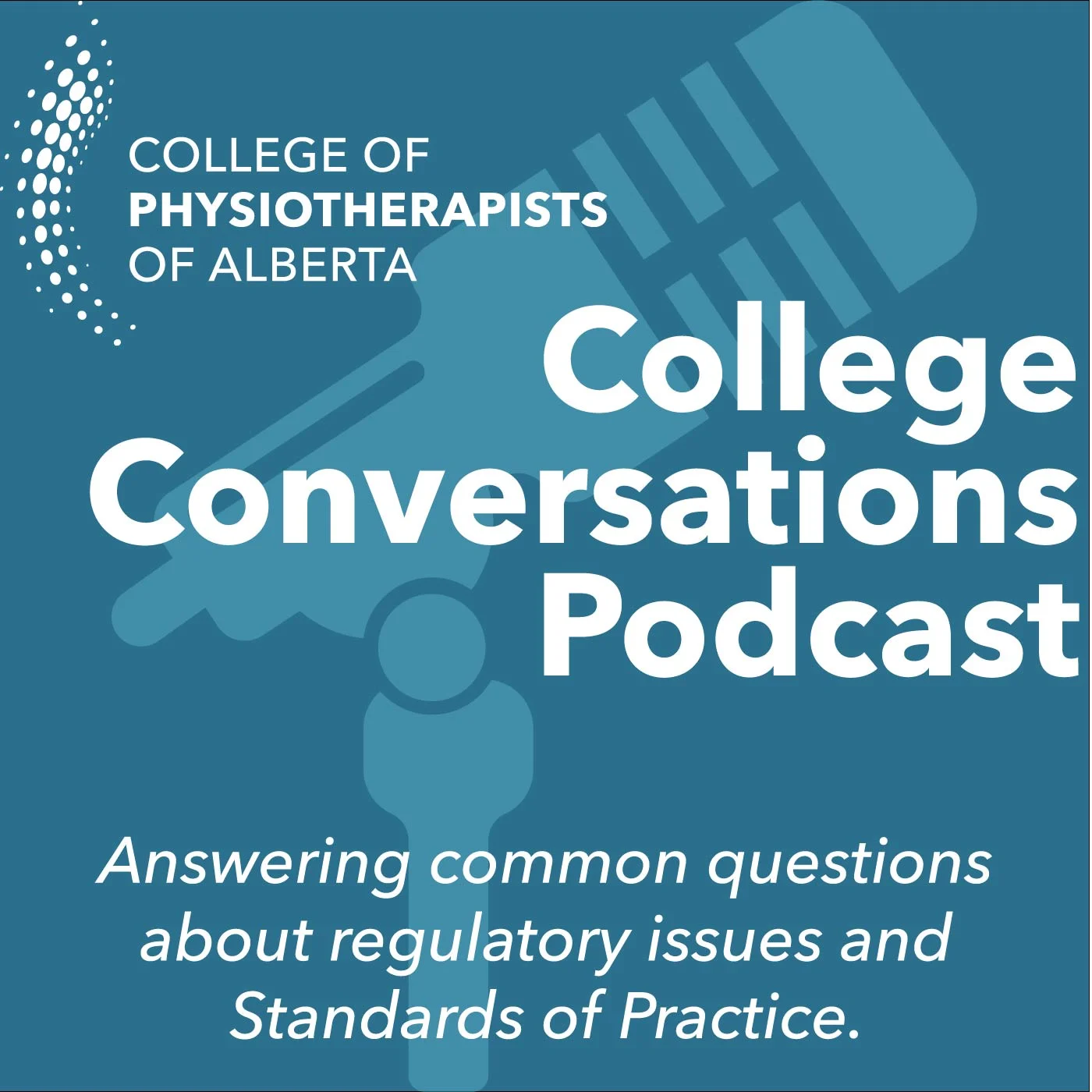 In this episode, Jody and Leanne discuss the College of Physiotherapists of Alberta's recent Statement on discrimination, oppression and inequity, and our future plans as an organization.
We review how the College of Physiotherapists of Alberta initially began this work in response to the Calls to Action of the Truth and Reconciliation Commission and was at the point of starting to address those Calls to Action that apply to the work of health regulators when the COVID-19 pandemic hit. Then, as 2020 unfolded, we watched the protests that arose in response to George Floyd's death, listened as people in Canada described the discrimination they encounter every day and realized a broader view was needed, one that considers how people's experience of discrimination may vary based on their many identity factors.
We talk about the College of Physiotherapists of Alberta's commitment to examining our internal processes and foundational documents from an anti-discrimination, anti-oppression lens. We also discuss our intent to share what we are learning with our registrants and with other health profession regulators, with an aim to affect positive change in the health system.
Resources