Episode 21: Changes to Pelvic Health Physiotherapy Service Provision
Listen on:
15 February 2021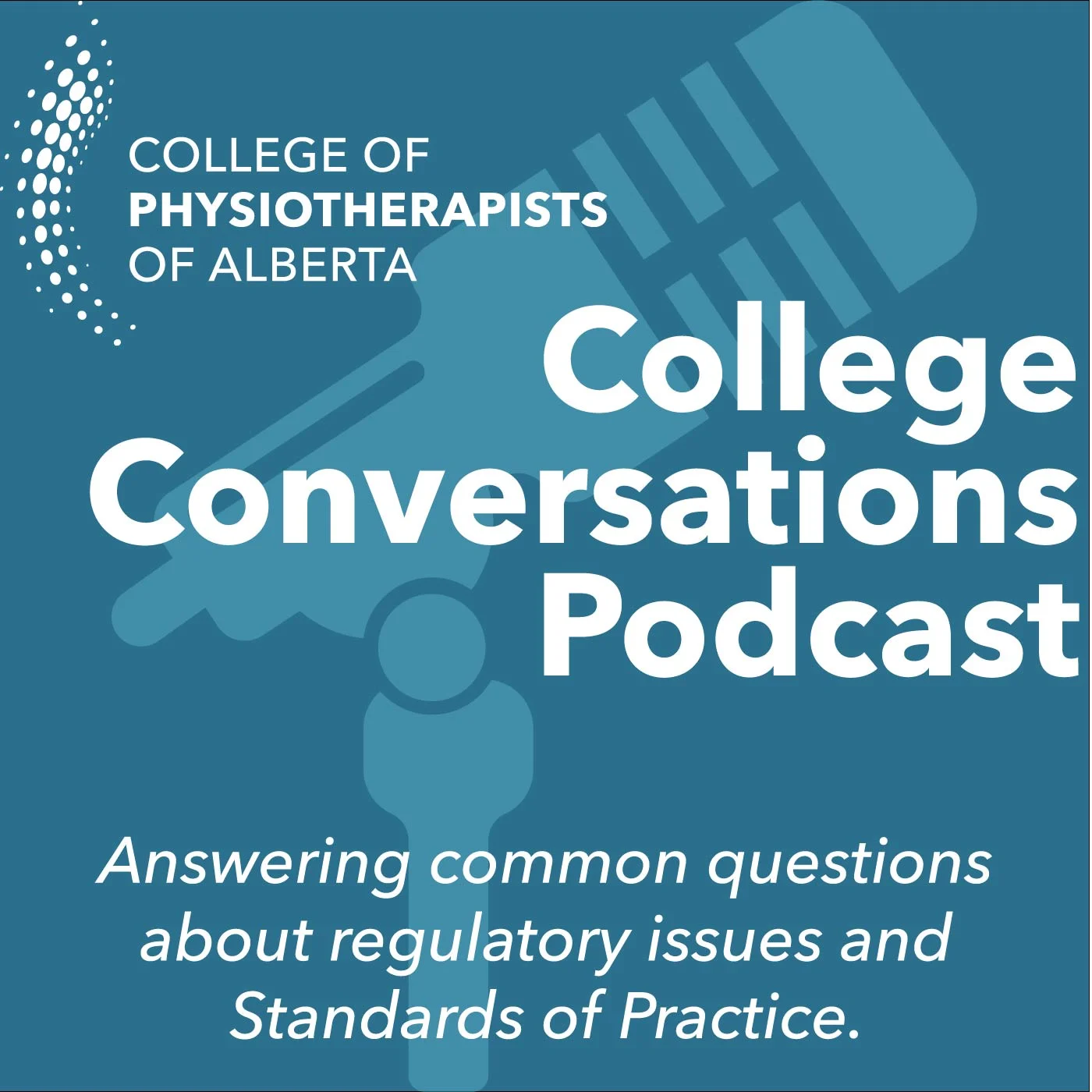 Changes are coming to how the College of Physiotherapists of Alberta regulates the performance of pelvic health internal examinations by physiotherapists in Alberta. Although pelvic health internal examinations have always been a restricted activity, the College of Physiotherapists of Alberta is now transitioning to an authorization process for this activity that is similar to those used for authorizing the performance of spinal manipulation and the use of needles in practice.
In this episode we discuss the terminology the College of Physiotherapists of Alberta uses to describe this area of physiotherapy practice and what the plans to transition to individual authorization entail. We also address common questions from registrants, such as:
What do these changes mean for physiotherapists currently working in this area of practice and wishing to continue to do so?
How will these changes affect physiotherapist interns on the Provisional Register?
What type of supervision is required for physiotherapist interns when they perform the restricted activity? What supervision is required for physiotherapists on the General Register who are in the process of learning how to perform internal examinations?
Legacy providers of these services should know that there are options open for them to apply for and obtain authorization to perform pelvic health internal examinations. We talk about that process in detail toward the end of the episode.
Resources