Episode 18: PT Interns
Listen on:
15 November 2020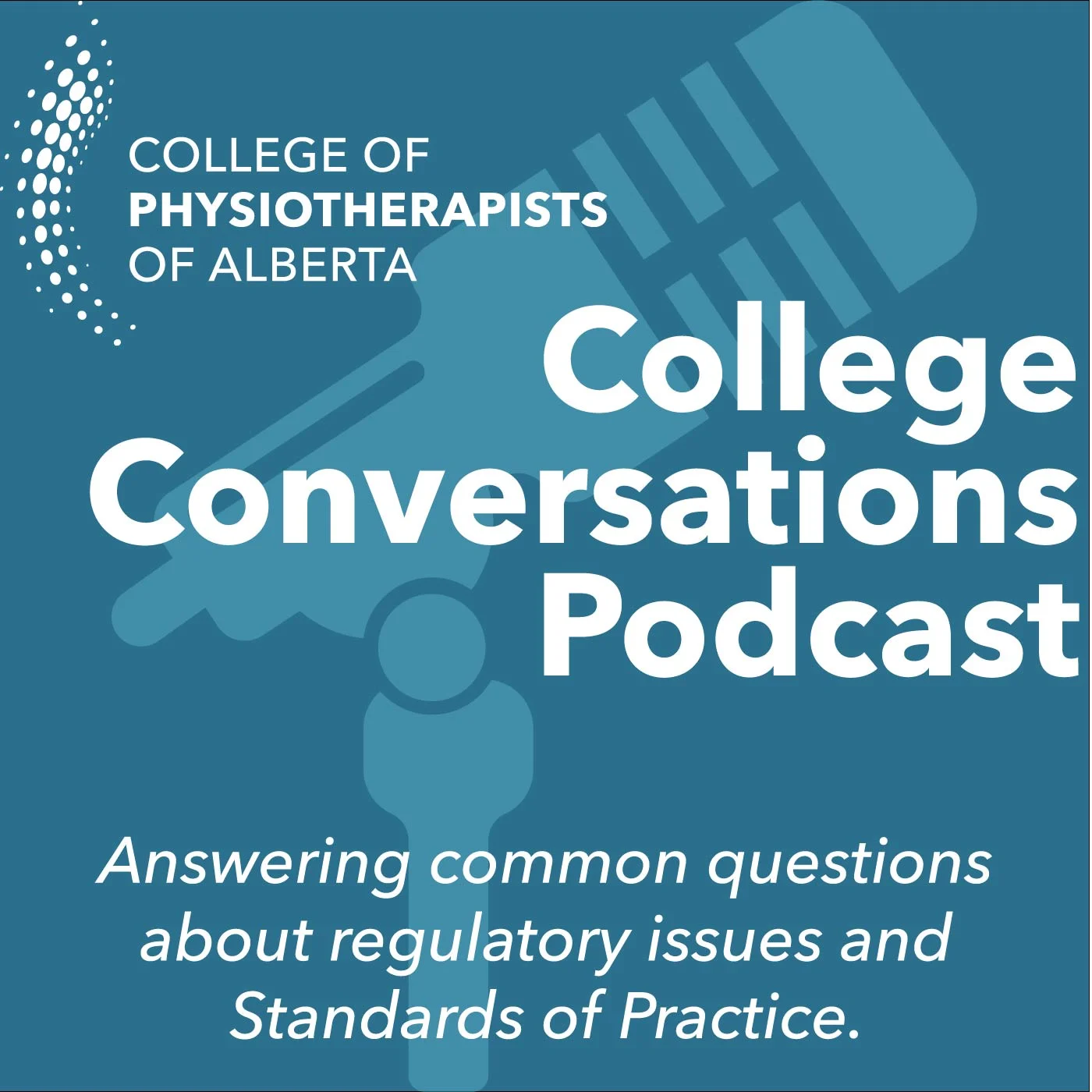 The College of Physiotherapists of Alberta has always fielded questions regarding physiotherapist interns and the Provisional Register, with questions relating to everything from the requirements for becoming a physiotherapist intern to the ins and outs of supervision and the performance of restricted activities. In the latter half of 2020 the number of questions received increased, presumably due to the delays to the completion of the clinical component of the Physiotherapy Competency Examination due to the ongoing impact of COVID-19.
This episode provides answers to the most common questions the College of Physiotherapists of Alberta receives about this group of registrants. We discuss the Swiss Cheese Model of safety, and the College of Physiotherapists of Alberta's perspective that the Physiotherapy Competency Examination is one layer within a system designed to make sure that only competent and qualified physiotherapists are providing physiotherapy services.
As time spent in supervised practice passes, most physiotherapist interns will progress in terms of the nature and intensity of supervision that they require to practice safely, but what exactly does that mean? We discuss the differences between direct and indirect supervision and the instances where direct supervision is mandatory at the 6-minute mark of the episode.
We close with a discussion of restricted activities and the rules related to their practice by physiotherapist interns.
Resources: