Episode 11: Delivering Physiotherapy Services via Telerehabilitation Technologies
Listen on:
20 April 2020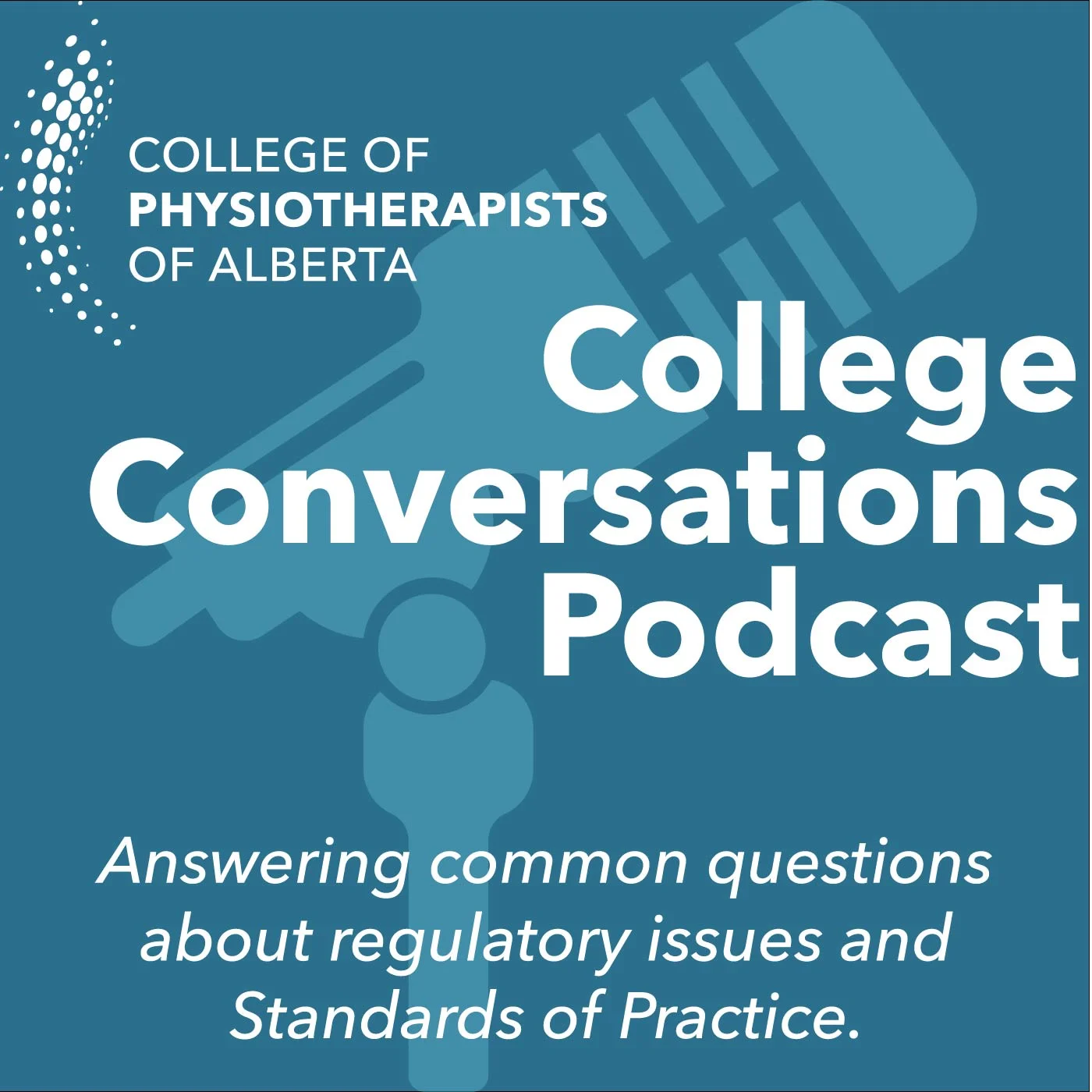 The College of Physiotherapists of Alberta has been promoting telerehabilitation since 2017; however, in the context of the COVID-19 pandemic, its use in physiotherapy practice has increased dramatically. While many people envision videoconferencing when they consider this format of service delivery, telerehabilitation or digital practice includes the remote delivery of physiotherapy using all forms of electronic communication technology. This can include text or email, video- or teleconferencing, and even robotics and virtual reality.
This is not a new form of physiotherapy, but rather physiotherapy delivered in a new way. Telerehabilitation services are still subject to the same standards of practice as in-person services, but how physiotherapists meet those standards may differ from "traditional" practice. This episode dives into issues of privacy, patient selection, and clinician competence. We also touch on billing for services and platform selection and provide tips on establishing a new telerehabilitation business.
Telerehabilitation has lots of promise for providing physiotherapy services both during an unprecedented pandemic and after. However, it is not a cure-all. Physiotherapists need to take the time to consider and establish their telerehabilitation practices to ensure success in the long term.
Resources