Episode 1: When is a Patient a Patient?
Listen on:
15 July 2019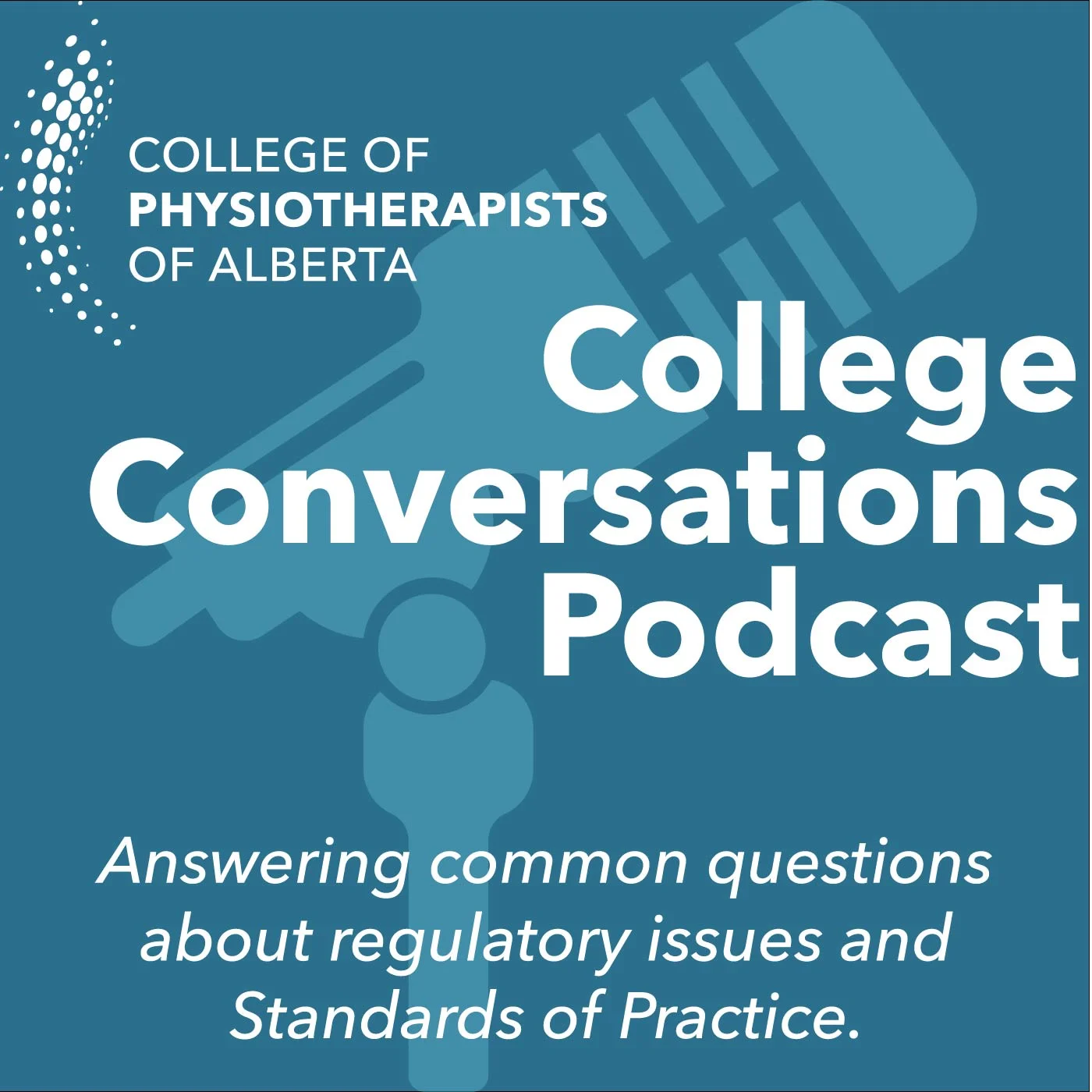 "When is a patient a patient? When is a patient no longer a patient? Who's in and who's out? This is the essential question with this piece of legislation and this Standard."
Jody Prohar, Registrar and Executive Director of the College of Physiotherapists of Alberta and Leanne Loranger, Manager of Policy and Practice discuss how the College of Physiotherapists of Alberta defines the term "patient."
Why does this matter? Don't physiotherapists know who their patients are?
Defining who is a patient is essential because of how the 2018 amendments to the Health Professions Act were written. The changes specified different behaviours that are unacceptable when they happen in a patient-physiotherapist relationship, so there needs to be a clear definition of when a therapeutic relationship is formed and when it comes to an end.
In this episode we discuss important timelines that physiotherapists need to know and the two exceptions to the Standard. Later in the episode we also touch on the issue of relationships between "two consenting adults" and how this concept does not apply to sexual relationships between patients and their physiotherapists.
Resources