The College recently provided an update regarding professional conduct trends, highlighting the increase in complaints received related to allegations of sexual abuse or sexual misconduct.
One theme underlying this issue is that physiotherapists cannot always know how a comment made in the context of providing physiotherapy services will be received by their patients.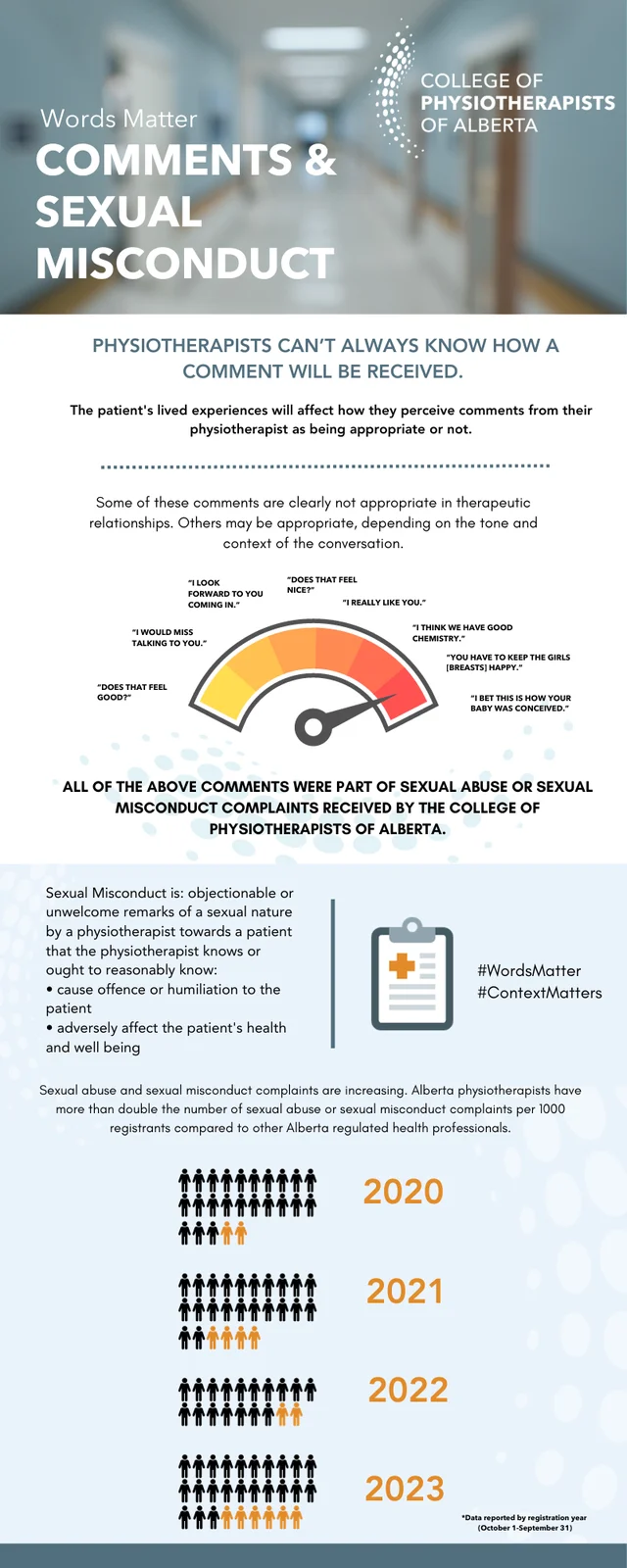 Download this graphic below.
Words Matter: Comments & Sexual Misconduct